Blue Star Commercial & Industrial Generators

PRIMA Power Systems is a proud distributer of Blue Star Power Systems Generators. Blue Star Power Systems is a power generation systems integration specialist which manufacturers complete diesel and gaseous driven generator sets ranging from 20 to 2000 kWe.
Blue Star Generators are highly engineered, comprehensive systems which, through technologically sophisticated development and manufacturing processes, including the design, sourcing, prototyping, testing, and engineering capabilities, allow for a standard or customized product to meet customers' unique specification requirements including CSA-C282 applications.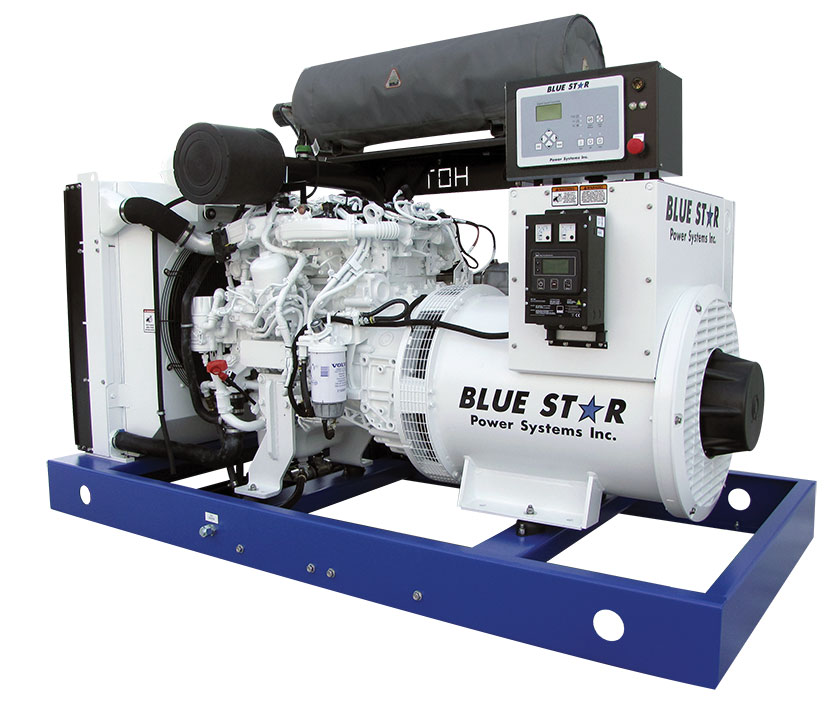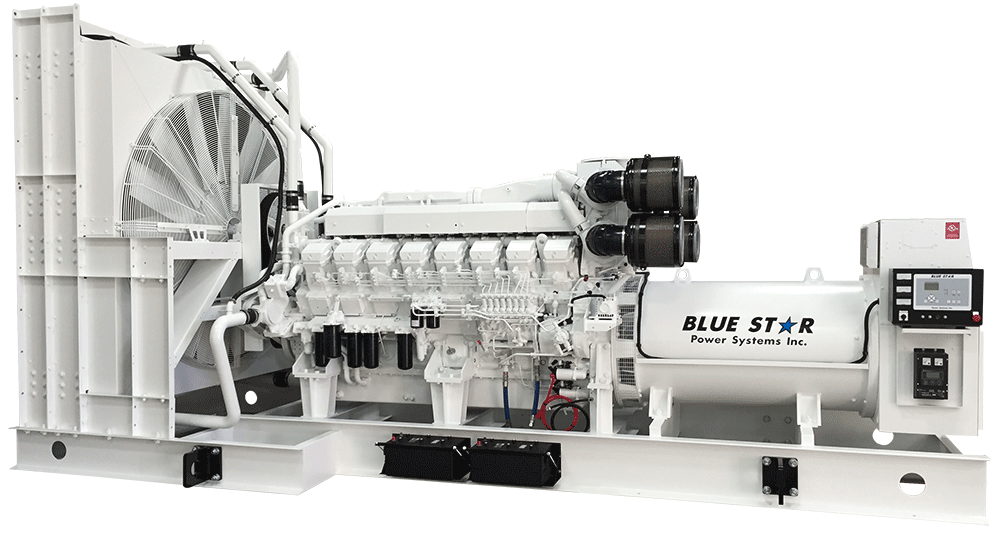 Blue Star Power Systems, Inc. sub-base fuel tanks are listed and manufactured under UL 142 & ULC-S601 standards for steel above ground tanks, which guarantees that every fuel tank meets the structural and mechanical integrity requirements for mounting a generator set directly on top of the tank. This provides a convenient, efficient, and safe way to store fuel for your gen-set.
The sub-base fuel tanks feature electrical stub-up openings to provide generator set wiring provisions through the sub-base tank, direct reading fuel level gauge, low fuel level and fuel leak alarms, and options for a durable two part catalyzed epoxy finish paint, extreme-wear hammer powder coat finish, or polyurea textured coating.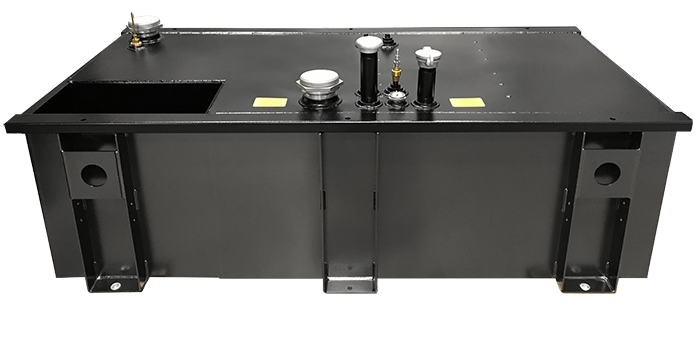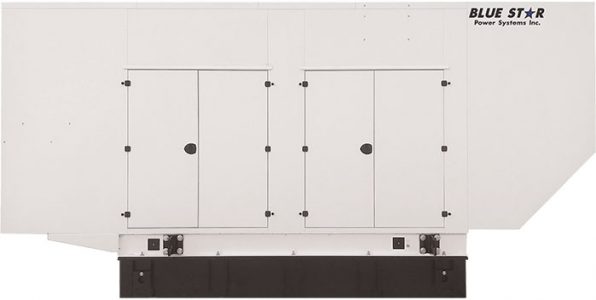 Blue Star Power Systems, Inc. gen-set enclosures are specifically designed for optimal protection against the elements. They are designed to protect the entire system from even the most extreme environments and to reduce sound levels to most specified requirements. Blue Star Power Systems Inc's flexibility allows the design of standard enclosures to meet most specifications or requirements. All standard enclosure models are constructed of 14-gauge steel and feature a pitched roof for increased structural integrity and superior watershed. All enclosures feature a rugged UL listed hammer powder coat finish as standard for a long lasting and durable finish in standard white or gray. Custom colors are available as specified.
Blue Star Power Systems, Inc's Digital Gen-Set Controller (DGC-2020) is a highly advanced integrated gen-set control system. The DGC-2020 is perfectly focused, combining rugged construction and microprocessor technology to offer a product that will hold up to almost any environment and flexible enough to meet your application's needs. This device provides gen-set control, transfer switch control, metering, protection, and programmable logic in a simple, non-proprietary, easy to use, reliable, rugged, and cost-effective package.
The control panel features three-phase generator metering, engine protection for oil pressure, engine temperature, and over crank, and options for remote control and monitoring.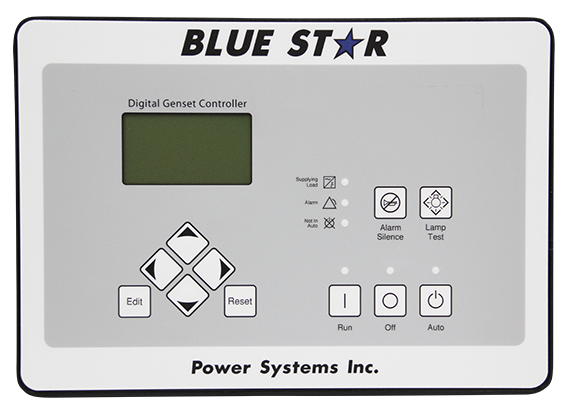 Blue Star Natural Gas Generators
Blue Star Diesel Generators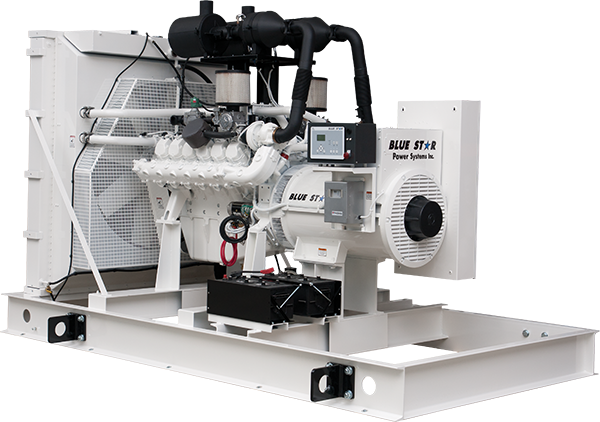 Our technical sales experts are available to provide you with a quote for your custom power generation package. We will respond as quickly as we can, typically within 24 hours.