Mobile & Towable Generators
Mobile Generators and Towable Generators for sale
Just hitch it up and go! Mobile generators offer the flexibility and versatility to take power wherever the job requires. As an authorized distributor for Blue Star Power Systems, Doosan, and Atlas Copco, we have a wide selection of mobile generators to choose from. Mobile generators are available with options ranging from 20 to 625 kW, and run-times from 19 to 43 hours, and available in multiple voltages. We can also custom build mobile generator packages up to 2 mW.
All our mobile generators are built with a Tier 4 final engines to keep up with the latest environmental regulations. The plug and play connectivity of the mobile generators is designed to make operating the generators with minimal operational hassle.
Towable generators bring large power outputs to many different applications such as:
Construction sites
Film industry
Events
Prime power applications
Temporary power applications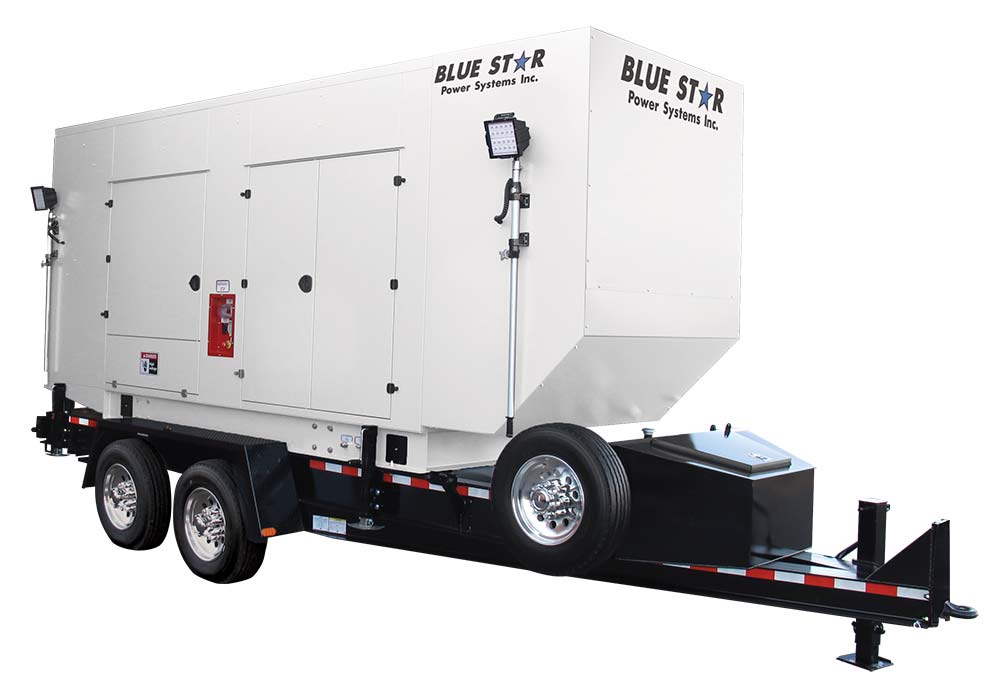 A truck-mounted generator means that wherever you go, power goes with you. Prima Power Systems offers a variety of different generators which can be easily mounted on work trucks. Truck mounted generators are very useful for service vehicles operating in remote locations and the flexibility of power on demand can come into use into use in many different applications. Whether it is for daily use to power tools or equipment, or the convenience of readily available electricity when you need it, Prima Power Systems has integrated portable generator solutions for you.
Truck mounted generators have been an excellent solution for:
Custom spray foam trucks
Crane trucks
Service trucks