Asco Automatic Transfer Switches
NOW IN STOCK! – 200 and 400 amperes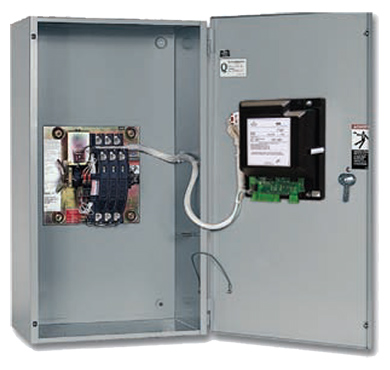 A 200 amp Single phase ASCO Auto Transfer Switch
ONLY $2,150 + Tax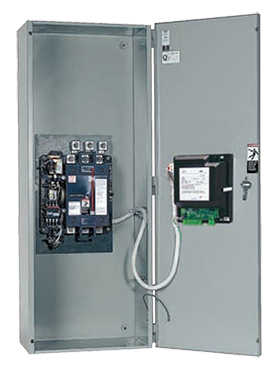 A 400 amp Single phase ASCO Auto Transfer Switch
ONLY $2,995 + Tax
Reliable Power Transfer with Asco Automatic Transfer Switches
 Rest assured, you can rely on one of the best automatic transfer switches on the market for the transfer of business-critical loads to emergency sources.  Browse through Prima's full line of industry-leading automatic transfer switches and non-automatic transfer switches to learn more about how an Asco automatic transfer switch can provide you with a reliable power source.
In our years of experience, we know that you need a transfer switch that you can rely on for years to come, hence why we stock the Asco range of Automatic Transfer Switches.  ASCO automatic transfer switches and non-automatic transfer switches are applicable in many environments, ranging from residential, agricultural and light commercial applications to the critical power needs of healthcare, financial and data center facilities.
Get the advantage of having an emergency power system equipped by best-in-class technology with ASCO transfer switches. ASCO 7000 Series Power Transfer Switches are available in bypass-isolation configurations to allow testing testing of the switch without interrupting power to the load. When an integrated solution is required, ASCO Power Transfer Load Centers are available in configurations that can include a transfer switch load panel, circuit breakers and voltage surge suppression pre-wired in a compact package.
Comparison

Features

ATS Product Series

Intended Application

Residential

Light Commercial

Commercial

Light Industrial

Industrial

Mission Critical

Critical Power
Ampere sizes available
100 - 400
30 - 3,000
30 - 4,000
30 - 4,000
Phases Available
Single
Single or Three
Single or Three
Single or Three
Pole Counts Available
2
2, 3 or 4
2, 3 or 4
2, 3 or 4
Low Voltage
220 - 240V
115 - 600V
115 - 600V
115 - 600kV
Medium Voltage
N/A
N/A
N/A
5kV, 15kV

Product Type

-
-
-
-
Open Transition Transfer Switch
Yes
Yes
Yes
Yes
Service Entrance Rated Transfer Switch
Yes
Yes
Yes
Yes
Power Transfer Load Center
Yes
Yes
N/A
Yes
Closed-Transition Transfer Switch
N/A
N/A
Yes
Yes
Delayed-Transition Transfer Switch
N/A
N/A
Yes
Yes
Soft Load Transfer
N/A
N/A
N/A
Yes
Bypass-Isolation Transfer Switch
N/A
N/A
N/A
Yes
Closed-Transition Bypass-Isolation TS
N/A
N/A
N/A
Yes
Delayed-Transition Bypass-Isolation TS
N/A
N/A
N/A
Yes
Soft Load Bypass-Isolation TS
N/A
N/A
N/A
Yes

Withstand and Close-On Ratings

-
-
-
-
WCR When Used With Any Circuit Breakers
N/A
N/A
10-100 kA
10-100 kA
WCR When Used With Specific Circuit Breakers
10kA -35kA
22-100kA
22-100kA
22-100kA
WCR when used with current limiting fuses
100-200kA
100-200kA
100-200kA
100-200kA
Short Time Withstand Rating
N/A
N/A
36-65kA
36-65kA

Neutral Configuration

-
-
-
-
Solid
STD
STD
Yes
Yes
Switched
N/A
Yes
Yes
Yes
Overlapping
N/A
N/A
N/A
Yes

Voltage and Frequency Settings

-
-
-
-
Phase Selection
Single Phase
Single or Three Phase
Single or Three Phase
Single or Three Phase
Pick up Normal Source Voltage
198 Volts
90% or 95%
85 to 100%
85 to 100%
Drop out Normal Source Voltage
154-187 Volts
70% to 90%
70 to 98%
70 to 98%
Pick up Emergency Source Voltage
198 Volts
90% Fixed
85 to 100%
85 to 100%
Drop out Emergency Source Voltage
165 Volts
75% Fixed
70 to 98%
70 to 98%
Frequency
50 or 60Hz
50 or 60 Hz
50 or 60 Hz
50 or 60 Hz
Pick Up Emergency Source Frequency
48 or 57Hz
95% Fixed
90 to 100%
90 to 100%
Drop out Emergency Source Frequency
43 or 51Hz
85% Fixed
85 to 98%
85 to 98%
Normal Overvoltage Trip
N/A
N/A
102 to 115%
102 to 115%
Emergency Overvoltage Trip
N/A
N/A
102 to 115%
102 to 115%
Normal Overfrequency Trip
N/A
N/A
102 to 110%
102 to 110%
Emergency Overfrequency Trip
N/A
N/A
102 to 110%
102 to 110%
Pick up Normal Source Frequency
N/A
N/A
90 to 100%
90 to 100%
Drop out Normal Source Frequency
N/A
N/A
85 to 98%
85 to 98%
Normal & Emergency Voltage Unbalance
N/A
N/A
Yes
Yes

Time Delay Settings

-
-
-
-
Override Normal Source Momentary Outage
1 or 3 Seconds
1 or 3 Seconds
0 to 6 Seconds
0 to 6 Seconds
Transfer to Emergency
10 Seconds
0 to 5 Minutes
0 to 60 Minutes
0 to 60 Minutes
Re-transfer to Normal Utility Power Loss Mode
5 Minutes
1 Sec. to 30 Mins.
0 to 60 Minutes
0 to 60 Minutes
Engine Cool Down
2 or 5 Minutes
5 Minutes
0 to 60 Minutes
0 to 60 Minutes
Override Emergency Source Momentary Outage
4 Seconds
4 Seconds
0 to 60 Minutes
0 to 60 Minutes
Generator Exerciser
7 Day
7 Day
Programmable
Programmable

Indication and Controls

-
-
-
-
Load Connected to Normal
Yes
Yes
Yes
Yes
Load Connected to Emergency
Yes
Yes
Yes
Yes
Normal Source Available
Yes
Yes
Yes
Yes
Emergency Source Available
Yes
Yes
Yes
Yes
Transfer Test Switch
Yes
Yes
Yes
Yes
Terminals For Remote Transfer Control
STD
STD
STD
STD
Bypass Time Delay Switch
Yes
Yes
Yes
Yes
Transfer Inhibit
N/A
Yes
Yes
Yes
In-Phase Monitor
N/A
Yes
Yes
Yes
Load Disconnect Contacts with Time Delay
N/A
STD
Optional
Optional
Event Log
N/A
N/A
Yes
Yes
Power Manager
N/A
N/A
Optional
Optional
Transfer Controls Lock Out
N/A
N/A
Yes
Optional

Enclosures

-
-
-
-
Type 1
Yes
Yes
Yes
Yes
Type 3R
Yes
Yes
Yes
Yes
Type 4
N/A
Yes
Yes
Yes
Type 4X
N/A
Yes
Yes
Yes
Type 12
N/A
Yes
Yes
Yes

Connectivity

-
-
-
-
RS-485 Serial
N/A
Yes
Yes
Yes
Ethernet
Yes
Yes
Yes
Yes
Modbus
N/A
N/A
Yes
Yes
Monitoring and Control via ASCO Products
Yes
Yes
Yes
Yes

Optional Accessories

-
-
-
-
Optional
Field Kits Only
Limited
Limited
Extensive