Thomson Transfer Switches

Thomson Power Systems® is a leading brand in electrical products and systems for use in the power generation industry, specializing in the design, engineering, and assembly of custom power generation controls, automatic transfer switches, and switchgear for low and medium voltage applications.
Innovative transfer switch designs offer power solutions for residential, commercial, industrial and mission critical applications from 100A – 4000A.
The Thomson Power System brand is applied in a myriad of applications and in a host of industries.  You can find interesting solutions and innovations by reviewing the products
listed below.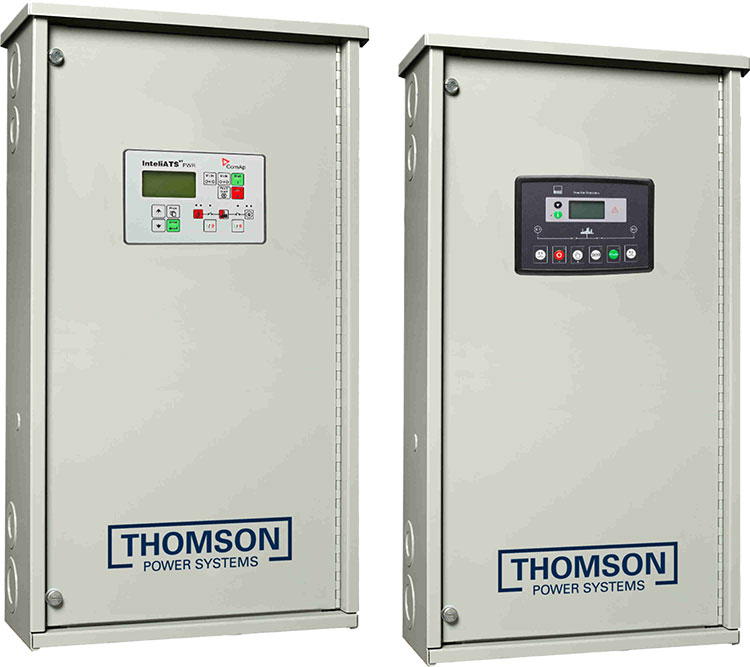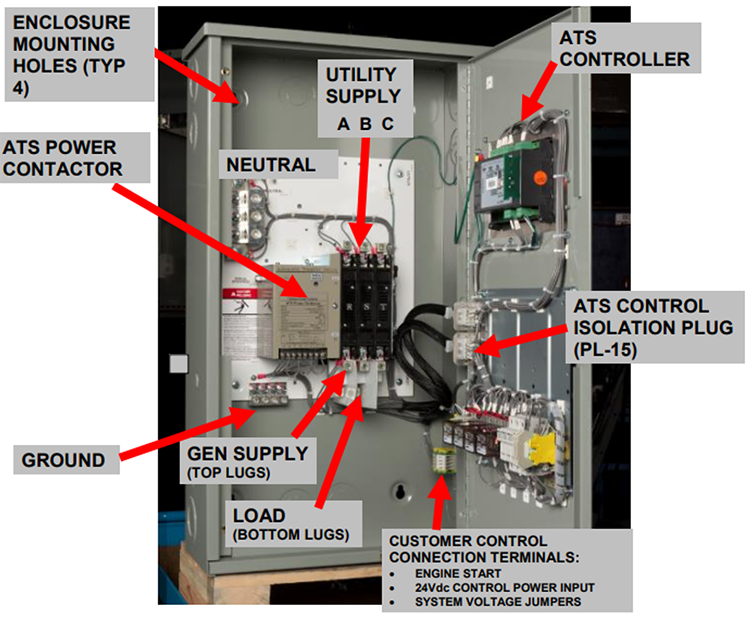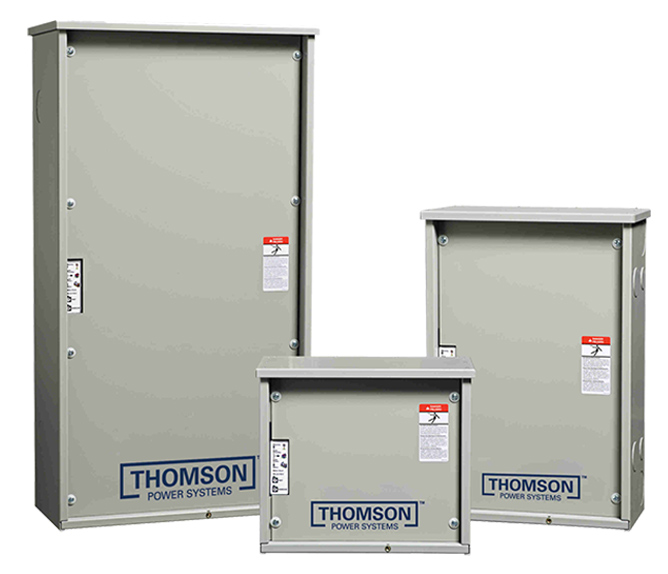 100A – 400A, 3 Phase,
240V, UL 1008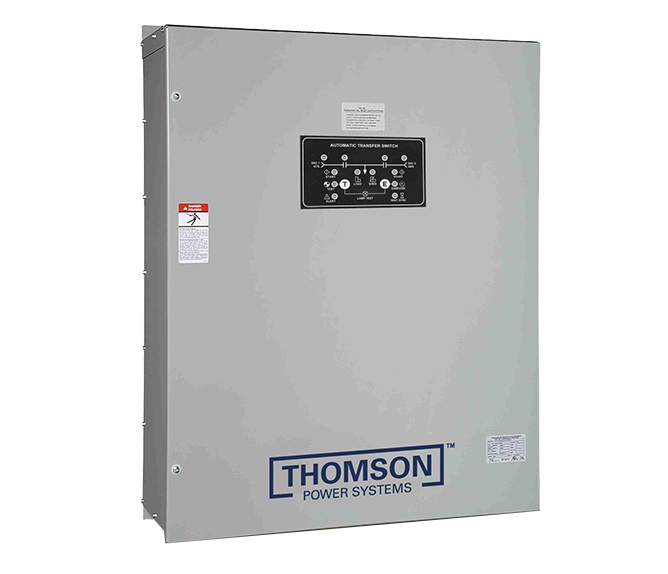 100A – 800A, Single &
3 Phase, 240V Max
COMMERCIAL & INDUSTRIAL
TS 970, 920, 880, 870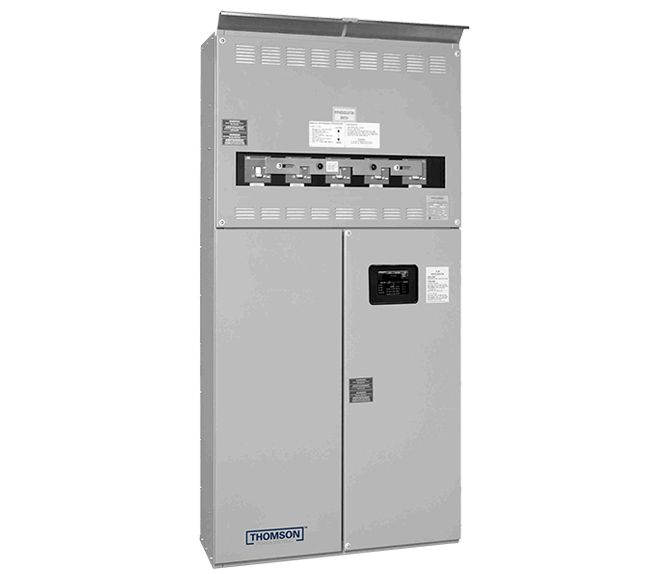 100A – 4000A, Single &
3 Phase, 600V Max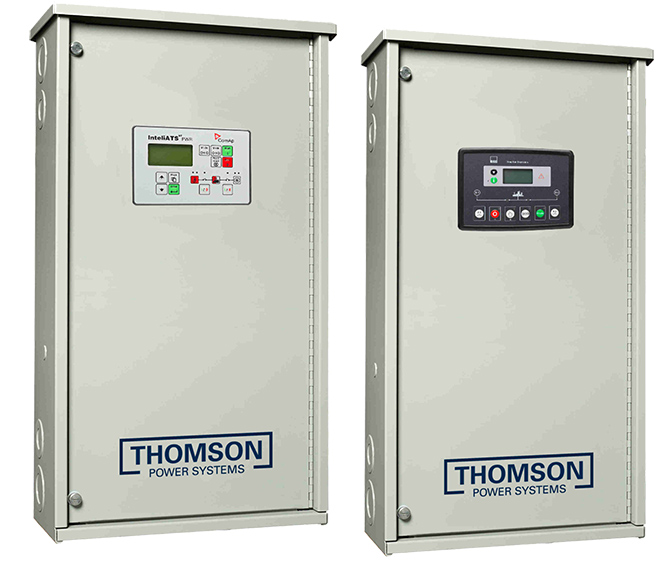 100A – 800A, Single &
3 Phase, 240V Max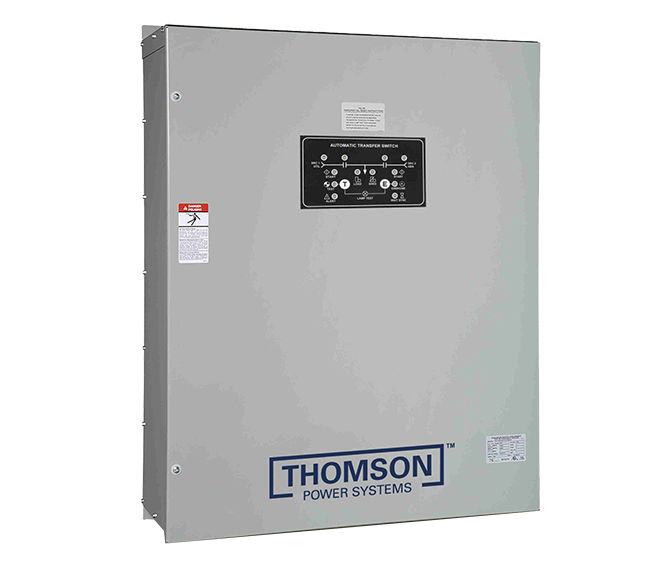 Our technical sales experts are available to provide you with a quote for your custom power generation package. We will respond as quickly as we can, typically within 24 hours.