Champion Residential Generators

The Champion Power Equipment Home Standby Generator is a simple solution to a home power outage. Enjoy peace of mind while ensuring security and convenience for your family during an emergency.
Champion's Home Standby Generator System is available in 8.5, 12.5, and 14kW. This fully automatic system manages your home's loads while providing quietest-in-class sound. Designed to work in sub-zero temperatures or extreme heat, the generators have a 10-year limited warranty.
This generator never needs refueling operating on your home's NG or LP fuel supply, starts automatically when utility power goes out, and turns off automatically when utility power is restored.
The 14kW Champion Generator has aXis Load Management Modules which provides four priority levels for each appliance from "must haves" to "nice to haves." Multiple devices can share the same priority allowing for an unlimited number of loads that can be managed. If your generator nears capacity, high-demand appliances are automatically turned off according to their priority level to avoid overload.
When you purchase a Champion Generator you not only receive Champion quality, you receive Champion service.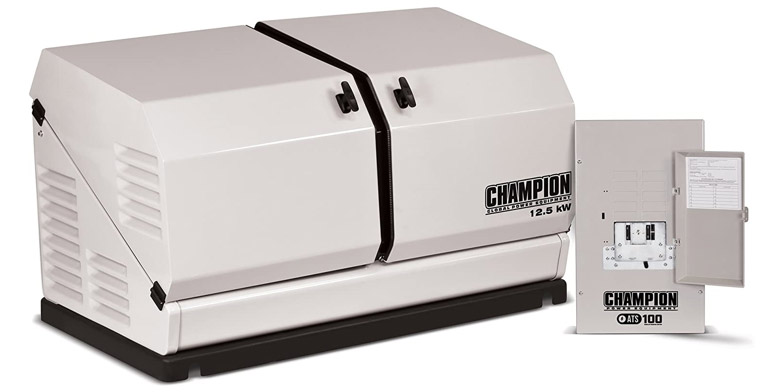 The aXis ATS200 Whole House Automatic Tranfer Switch provides managed power for your home with wi-fi setup and the ability to manage unlimited high demand loads using 4 priority levels.
Thanks to advanced sound dampening and a specially designed low-tone muffler, this generator operates at a residential-friendly 62 dBA noise level.
24-volt starting system operates in sub-zero or extreme heat (between -22° F and 104° F with no cold weather kit necessary, plus the generator performs customizable self-diagnostic tests.
Includes a 10-year limited warranty, the longest standard warranty available on home standby generators in the market, with FREE lifetime technical support from dedicated experts.
The innovative gull-wing design provides easy access to the engine and control panel and allows a full view of the onboard control system. This accessibility allows for straightforward generator maintenance.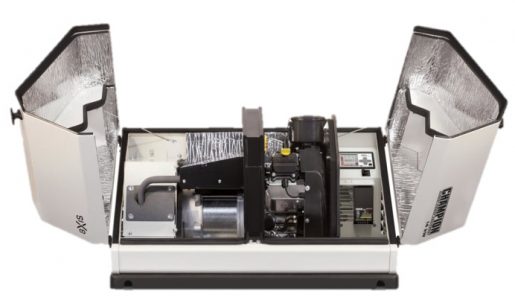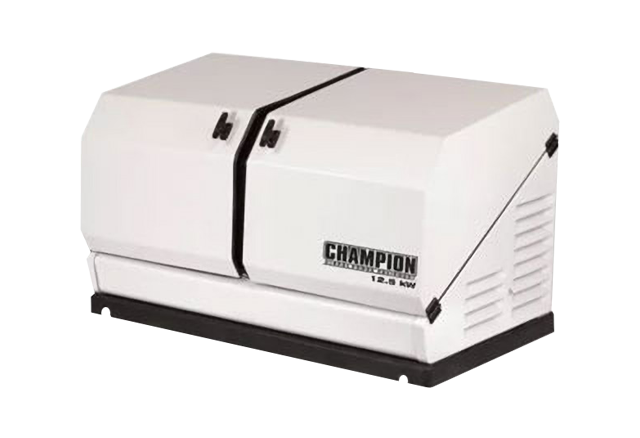 Our technical sales experts are available to provide you with a quote for your custom power generation package. We will respond as quickly as we can, typically within 24 hours.